Athlete of the Month: February 2019
Athlete of the Month:
Rolland
Member since April 2018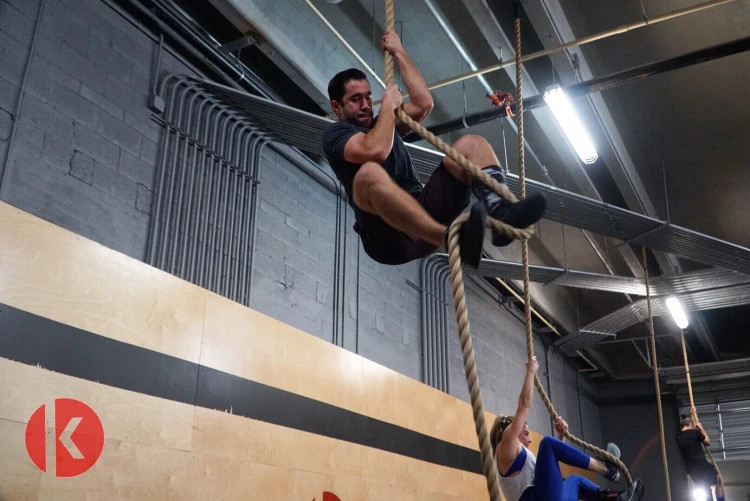 Rolland is easily one of our fastest rising members. His progress in gymnastics and barbell movements is a direct product of his willingness to learn and drill technique. Consistency in his attendance has led him to an overall improvement in well-being and fitness.
Here are some questions we asked him about his Crossfit Kendall experience:
How did you get started at CrossFit Kendall?
I got started almost a year ago because I realized I was very out of shape and gaining weight. Through college I was always very athletic and always working out. But 6 years ago I started working in the beer industry, and as you can assume, I started developing some unhealthy habits. I went from being moderately fit to very unhealthy. After several different styles of working out, I realized I wanted something more interesting and that's when I considered CrossFit. After a quick search I discovered CrossFit Kendall, and I am glad I did!
What is your motivation?
I have always been a highly motivated person. When I start something new, I can become obsessive and I put forth full effort. Honestly, I am very competitive and I do best with the pressure of friendly competition. I have always enjoyed working out and this style of working out suits me well because it is dynamic and complex. Ultimately I want to be better than I was yesterday.
What is your favorite movement?
My favorite type of movements are Olympic-style weightlifting. Specifically, I really enjoy the clean and jerk.
What is your favorite workout or type of workout?
My favorite type of workout is really any metcon that has various stations. The more variety of workouts included in the WOD, the better.
What is your biggest accomplishment so far?
My best achievements are mostly getting the gymnastic movements. I remember when I finally got toes-to-bar – I was thrilled! Currently, I am getting better at double-unders and that has been exciting.
What advice would you give to someone walking into CFK for the first time?
My advice to anyone like me is to be patient. I remember feeling very frustrated at the beginning – although this fueled my desire to improve. However, if you go everyday, and listen carefully, you will get better. Not to mention the fact that you have make some nutritional and lifestyle changes too.
Thank you Rolland for taking the time to share your story with us.